Miramar launches a new website!
Posted: Jan 23, 2020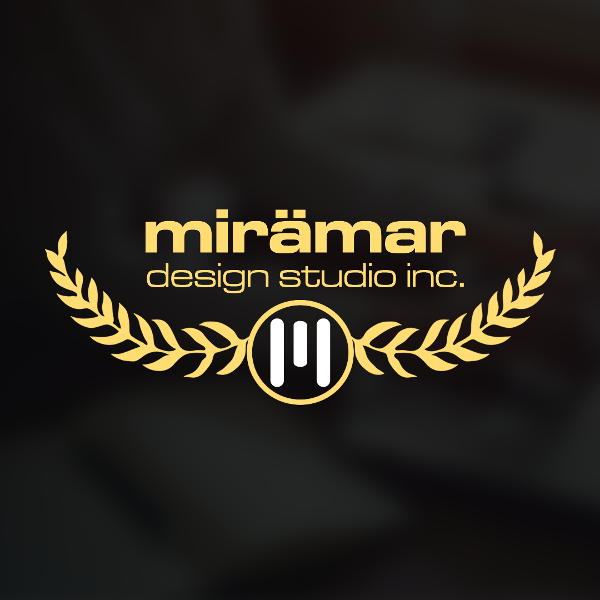 Web standards, technology and security are always evolving and so are we!
Things that weren't technically possible in the past are now able to be taken advantage of but at the same time there are strict requirements to meet modern standards and website accessibility compliance. We never stop learning or advancing and it was time for us to finally do an overhaul on our own website. Let's touch on some of the more important parts that our website has plus what a professional and experienced web developer should be executing on new builds.
Responsive Design
Building a responsive website allows your site to adapt to the device it is being displayed on. On a mobile device such as a smartphone you have less screen area to work with so adjusting the layout is neccessary for a great user experience. Desktop screens and laptops tend to have much more room on the screen so you can have a normal full menu and present all the information you like. With a responsive design you want the mobile version to be more efficient by using smaller file sizes, loading less content immediately and optimizing what content is even neccessary, which in turn makes your website load faster especially on smartphone data connections. The beauty is that all of this can be automatic with the websites we build, so you don't need to worry about creating/editing separate content for mobile, tablet and desktop sized screens, it just works.
Accessibility
Miramar Design Studio Inc. is a web development firm that understands that all new websites are required to be accessible by law and also how to achieve compliance because of our existing experience building websites for private and public sector entities. This is an often overlooked component when an organization gets a new website but it's critical to get it done right the first time since the penalties and fines are too significant to ignore.
Since 2014 all new public websites and web content (since 2012 for government entities) must comply with at least WCAG 2.0 Level A although we always go for at least AA to cover clients for the foreseeable future.
Some of the monetary penalties under the Accessibility for Ontarians with Disabilities Act are listed below:
A person and unincorporated organizations that are guilty of a major offence under this Act can be fined up to $50,000 dollars for each day the violation continues
A corporation that is guilty can be fined up to $100,000 per day
Directors and officers of a corporation with fiduciary responsibility who are guilty are liable to a fine of up to $50,000 a day

Security
Visitors to your website shouldn't have to worry about security and neither should the website owner. We do all the heavy lifting including keeping up with current trends, best practices and requirements.
This starts with making sure every website has a SSL certificate which benefits both the security of the website, it's information/data, the user browsing the website and also boosts your search engine rankings as Google and other search engines rank websites that have a SSL certificate higher than non secure and non mobile websites.
Past that is the Content Management System (CMS) which is where you go to manage and edit things on your wesbite. It's essential that the CMS is built properly to prevent malicious attacks and data harvesting which is why we built our own custom CMS instead of using free and open source platforms that hackers are more likely to exploit. The issue with open source Content Management Systems is that anyone can find new vulnerabilities on a daily basis by inspecting server side code or running scripts to automatically penetrate known vulnerabilities with past code that your site may be running on.
Finally is the web server itself that should always have updated software such as the operating system, database, connectors and also heavy restrictions on access to the server and it's services. There should be multiple other safeguards in place and backups so that you are always protected.
Visuals
This is the big item that everyone can relate to and for most, is the only thing they actually care about. The great thing about Miramar is that we take care of all the technical background stuff previously mentioned so that you can focus on what you want your website to look like and the content within it. Every project is different with some wanting a clean, minimalistic and professional website, some wanting a wacky, out of the ordinary and bold look and others falling somewhere in between.
Regardless of the direction you want out of the graphic design, theme and other visuals it's important to keep the user in mind so that they can still see and find the information they need. This ties into accessibility as colour contrast ratios for text and other items have specific thresholds that must be met to comply with the law. A knowledgable developer needs to know not only the desired direction but the limitations and requirements needed to meet and surpass web accessibility levels.
An experienced web company you can trust
We're excited to have launched the new site and are looking forward to the future (plus all the new technology that comes along with it!). If you need a web team that you can count on to build a professional website and support you for years to come, get in touch with us today!
-Miramar