Richard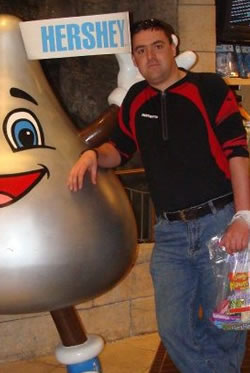 RICHARD LALIBERTE
Lead Programmer / Consultant
As a member of the Miramar team since 2005, Richard brings a long list of hands on experience and knowledge from a wide range of industries. Richard's knowledge has become essential to client relations as it has allowed Miramar to better understand the needs of a diverse client base. From providing bi-lingual support to teachers with OCEA (Ontario Cooperative Education Association) mapping and forestry advice with Bioforest Technologies, or business development strategies with the Sault Ste Marie Innovation Centre (SSMIC), Richard's expertise continues to be a valued asset to clients and Miramar staff.

Educational Background
After graduating with a bi-lingual Ontario Secondary School diploma from Sir James Dunn, Richard continued his education at Sault College, where he completed a three-year Computer Programmer/Analyst Diploma. After completing a work placement programming Access Databases and designing customer interfaces, Richard returned to Sault College to complete a 1 year Geographical Information Systems (GIS) Application Specialist program. Since graduating from Sault College, Richard keeps his skills current by completing online classes, seminars and researching various other online resources, thus keeping him on the cutting edge of new and evolving technologies.
Experience
Having started his career at the age of 15 working with a local grocery store,all while pursuing his education, Richard learned the first trait for success, Customer Service. Over the years, his on-the- job training came to include Money Management, Time Management, Conflict Resolution, Employee Training, Scheduling and Supervision of staff, and Business Management.
After completing his Computer Programmer/Analyst Diploma, Richard spend a semester working for a local transportation company, where he helped develop and launch a new coupons campaign. This campaign allowed the company to distribute and accept coupons electronically. From Planning, Research, Design, Coding, Testing and finally Launching, Richard was able to successfully introduce a project from start to finish that met both the Company and the User's needs.
Once Richard Completed his 1 year Geographical Information Systems (GIS) Application Specialist Diploma, he completed a Work placement with the Sault Ste Marie Innovation Centre's Community Geomatics Centre (SSMIC CGC) where he worked as a member of a team that produced maps of Fish Habitats, City Postal Codes, and Watersheds for Northern Ontario. Working with the SSMIC CGC gave Richard extensive experience in researching Government Fishing laws, City planning codes/maps, Natural resources including human effects on Watersheds and their surrounding environments.
After completing multiple projects with the Innovation Centre, Richard moved on to Natural Resources Canada, where he was
responsible for Digital Imagery analysis. Using Multi Spectral Imagery to examine spray patterns released from varying altitudes,
Richard was responsible for researching climate effects, wind patterns, forest tree species and chemical tolerances. Utilizing all the collected data and research allowed for the generation of in-depth reports on the direction, effects and time frame involved when dropping chemicals from an airborne source over an area of vegetation.
Utilizing these experiences allows for specialized understanding of a wide range of industries and thus aids application development and design for any or all of these industries.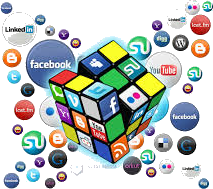 Other Skills
On top of previous skills which includes Advanced Customer Service, Business Management, Natural Resources, Health Care, Human Resources, and Information Technology related training seminars, Richard has continued to grow his experience into the following areas:
Coldfusion Software Development
MS SQL Database Planning, Structuring and Implementations
Server Management and Monitoring
RSS and XML Technologies
HTML4 and HTML5 Coding
CSS2 and CSS3 development and integration
Social Media Planning and Optimizing
Search Engine Optimizing (SEO) through Practical design, planning and research
Project Estimating, from Planning right though to Launching
Alternative and Cutting edge Technologies research to keep clients and there websites up to date
Javascript technologies and Libraries
Content Management Systems (CMS)
Digital Business Consultation
Experience working with other Server languages including ASP, PHP, Ruby, Java
Cyber Security best practices
eCommerce (Shopify, BigCommerce, wooCommerce) and Digital Shopping Carts (Custom Built)
Digital Strategy Development and Management
Website Accessibility meeting WCAG 2.1 (Level AAA) standards to conform with regional laws including the Accessibility for Ontarians with Disabilities Act (AODA)
Cross Platform Mobile Application Development
To compliment these skills, Richard also has developed extensive skills creating Customized Modules to fit client needs. From a Custom Postal Code lookup system that returns a list of providers for Bioforest Technologies , a Customer Survey System for Wacky Wings Restaurant, a Power Outage Reporting system for the Sault Ste Marie Public Utilities Commission (SSMPUC), or Custom Mobile Application development with web based syncing for Innovative Teachers Inc. iCanProgress App, Richard's expertise in logical Design, Layouts and Functionality is a perfect fit for any client requiring that custom feel to their website.