Digital Signage
Miramar offers internal digital signage solutions to display ads, menus, promotions and content to customers or staff inside your building! Show information, specials, internal office notices, weather, news and more! We can also custom build an output such as employee work schedules or a general editable web page that shows on the TV screen.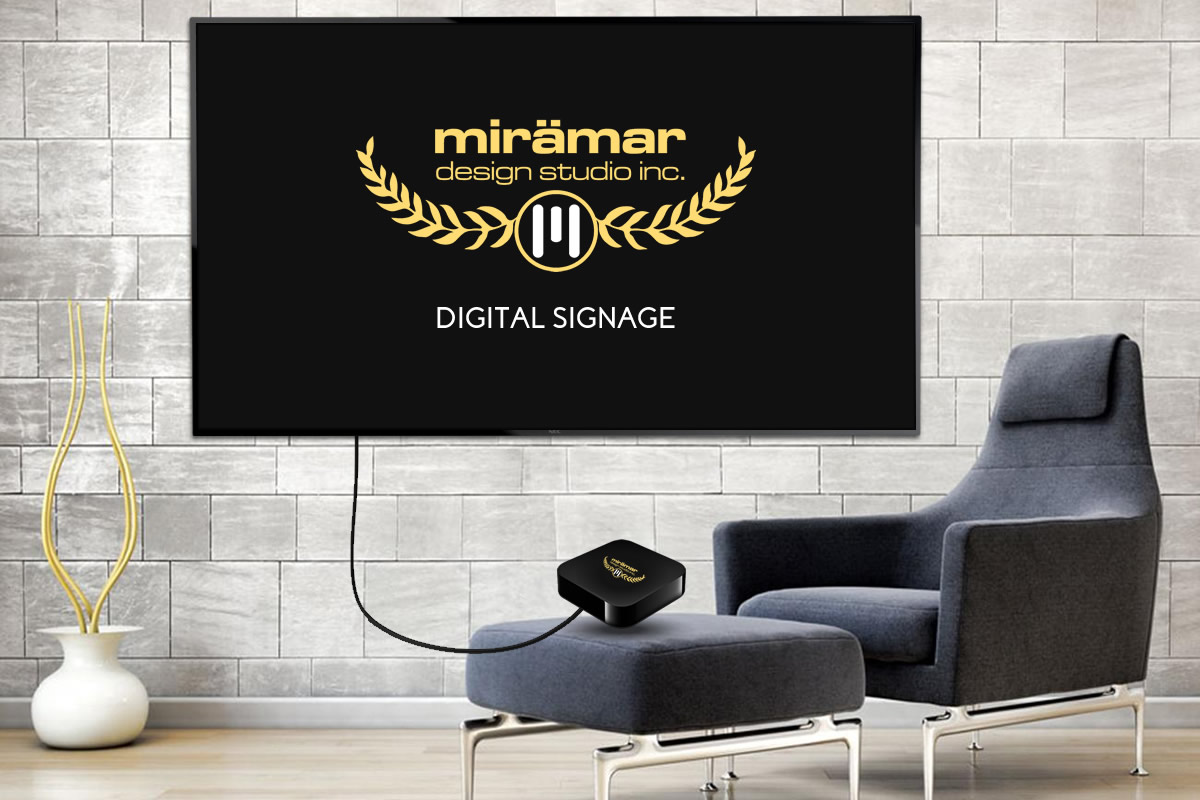 Digital Signage Player requires internet, power and a TV screen with an HDMI port
Digital Signage Player with Content Management
For a monthly or annual fee you get a licenced digital signage player that we'll replace if it gets damaged or needs an upgrade!
Email us media such as an image or video and we'll upload, schedule and manage everything for you remotely over the internet from our office!
We can even take care of ad creation. It's that easy.
Commerical Grade Television Screens
We offer enterprise level tv screens ranging from 43" up to 80" that include the ability for the digital signage player to automatically power on and off the display according to office hours to conserve energy.